Rev. Dr. Marti Scott, Lead Pastor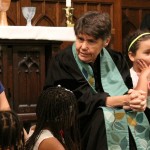 Rev. Dr. Marti Scott has served as the Lead Pastor for Euclid Avenue United Methodist Church since 2006. Prior to serving at Euclid, Pastor Marti served as the District Superintendent for the Chicago Northwestern District of the Northern Illinois Conference of The United Methodist Church. Through out her work as a teacher, pastor, and leader, Pastor Marti has been committed to justice and inclusion. Marti can be reached at revscott@euclidavenueumc.org.
Rev. C.J. Hawking, Harry F. Ward Minister for Social Justice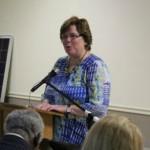 In addition to serving Euclid, C.J. is also the Executive Director of Arise Chicago, which has been bringing a fuller measure of God's justice to workplaces since 1991. Arise has partnered with low-wage immigrant workers to recover $6,300,000 in stolen wages and has passed anti-wage theft ordinances in Chicago and Cook County.  Hawking is also a visiting lecturer on labor and social movements at the University of Illinois and co-authored Staley: The Fight for the New American Labor Movement (University of Illinois Press, 2009) which won three Book of the Year awards.  She is thrilled to be at Euclid, where Harry F. Ward, the founder of Methodists for Social Action, served over 100 years ago.  She lives in Oak Park with her husband and two daughters.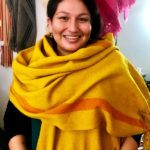 Pastor Lau Torres, Pastor of Congregational & Community Development
Lau resides in the neighborhood of Austin, in addition to being a pastor, Lau works part time as a Counselor. She has a deep commitment to community development, emotional-spiritual care, bridge building, social justice and inclusion; Lau intentionally seeks to practice hospitality and spreading shalom as way of life, serving with a pastoral heart in her community. Lau is excited and humbled to be apart of EAUMC and to participate in bringing heaven on earth. Happiness to Lau is cooking and sharing meals with others, cats, dogs and dancing.
Pastor Lau can be contacted at: congrecommdevelopment@euclidavenueumc.org
Carlos Elvir, Office and Technology Coordinator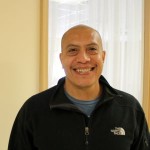 Jeff Norris, Music Director
Rebekah Ward, Director of Children & Families & Youth
Craig Thompson, Building Engineer