Euclid Avenue UMC strives to serve not only the members of the congregation, but also the surrounding community.
Our building serves as the home for Parenthesis Family Center, a non-profit organization that provides a wide range of parenting education and coaching, counseling, respite, and case management services focused on building strong families.
Each week, we serve as a host for West Suburban Pads, providing a meal and a safe sleeping space for over forty individuals.  Al-Anon groups meet weekly in the Wesley Room.
Our Green Action team is involved with a number other Oak Park sustainable living groups, including West Cook Wild Ones and the Sugar Beet Co-op.
Oak Park churchgoers hoping to combat racism through community pledge (Published Chicago Tribune 09/13/16)
Steve Schering Contact Reporter
Pioneer Press
"The July shooting of Philando Castile in suburban St. Paul, Minn., left Oak Park resident Nichelle Stigger not only shocked, but also motivated to help her own community.
Stigger, a member of Euclid Avenue United Methodist Church, said she was so distraught that she wanted to do her best to ensure similar reports of violence toward African-Americans did not make their way into Oak Park, where she lives with her 3-year-old son.
"I made the mistake of watching the video…" Click here to read full article as published in the Chicago Tribune.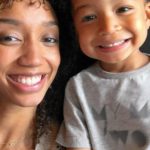 Euclid Avenue United Methodist Church member Nichelle Stigger, with her son Parker, signed her church's pledge to support full inclusion and equality in American society. (Nichelle Stigger / Handout)