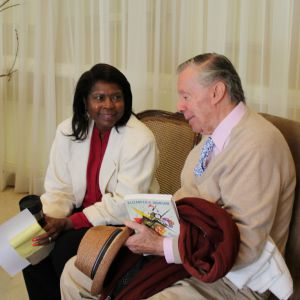 Adult Forum Every Sunday @9:10 a.m. Join the Conversation:
Adult Forum is a community of learners that meets each Sunday morning at 9:10am – It is an opportunity to read, think and discuss our faith in the context of contemporary and relevant topics. This year we will kick off the year with Jim Wallis' book, America's Original Sin: Racism, White Privilege, and the Bridge to a New America.  Chapter topics include: Race is a Story; The Parables of Ferguson and Baltimore; The Original Sin and Its Legacy; Repentance means More Than Just Saying You're Sorry; Dying to Whiteness; A Segregated Church or a Beloved Community and more. This book has come recommended by Dr. Marian Wright Edelman, the Rev. Dr.. William Barber II, and Rev. Otis Moss III. The books sell for $12.95 in hardback and you can purchase it as an eBook for $5.99. You may also find copies at the Library. Please drop a call or email to Pastor Marti if you would like us to order you a copy of the book.
Confirmation Class Forming:
Confirmation Classes for children and youth in 6th grade and older will begin September 18th after church. Parents and guardians are invited to sit in for our first session. The classes will continue each month on the third Sunday through November and the 2nd Sunday from January thru May 2017. We invite the kids to grab a snack and then gather in the Parlor on the first floor. In addition we will be taking a few field trips during the year.
New Member Pizza Party:
Been coming to Euclid awhile and interested in joining. Please join us for a new exploration gathering Friday night, September 23rd at 7:00pm. Pizza and drinks will be served, so please let the pastor know you are coming so we can make sure we have enough food.
Text 708 215-0235 or email revscott@euclidavenueumc.org
Young Families Potluck Sunday, Sept. 25th 4-6pm
at the home of Laura & Brian Haussmann
102 Gale Ave. River Forest, IL Main dish provided, please bring fixings, sides, sweets or beverages.
RSVP to Teran: revteran@euclidavenueumc.org or 773-827-4366