Feb
17
Sun
2019
Music & Chili for a Cause: Save the Date-Sunday, February 17th for our Chili Cook-Off & Concert for a Cause.

@ Music & Chili for a Cause
Feb 17 @ 9:00 am – 3:00 pm
The cook off starts at 11:45 and the concert begins at 1:00 pm.
All funds collected from the chili cook-off & concert will go towards Puerto Rico relief efforts, as they continue to recover from the devastation caused by hurricane Maria in 2017. Music concert will be by Osvaldo Vena & the "Still a Dream" Band. They are a musical ensemble dedicated
to peace making through music. Everyone is welcome!
This event is wheelchair accessible.
If you are interested in entering a pot of your signature chili for the chili cook-off contact Pastor Lau at: justicepastor@euclidavenueumc.org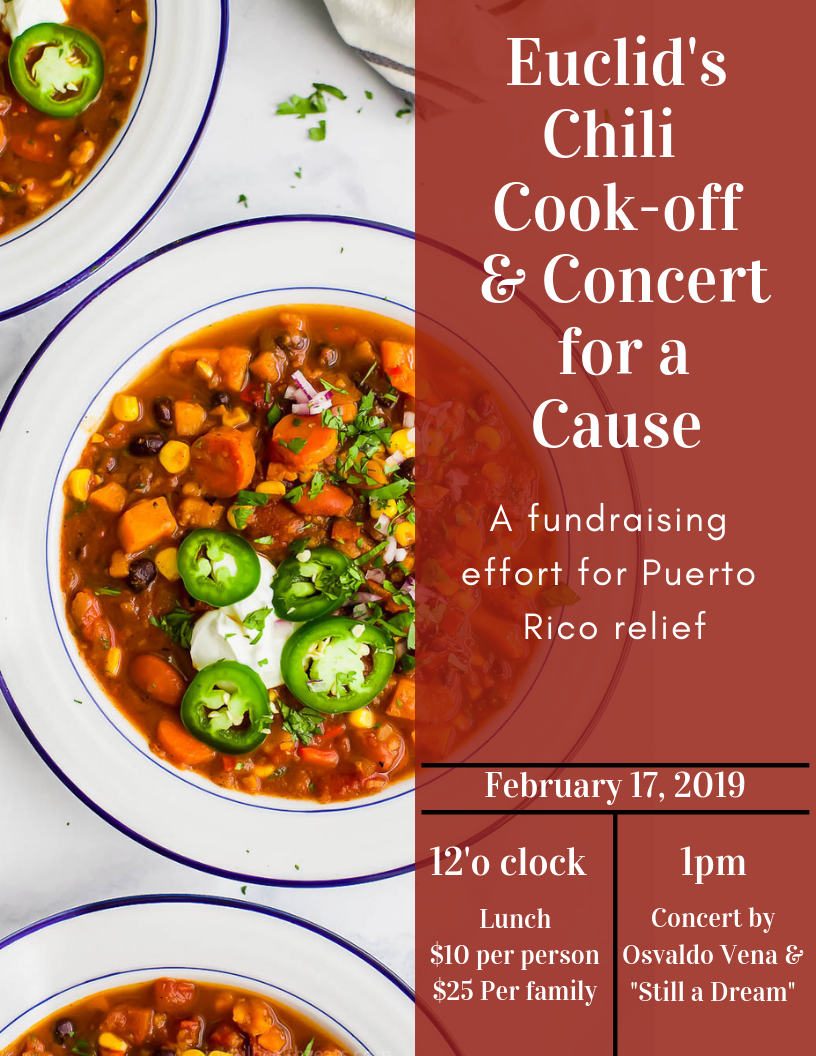 A Unique Lenten Group Opportunity – with Pastor CJ Hawking

@ TBD
Feb 17 @ 11:45 am – Mar 3 @ 12:45 pm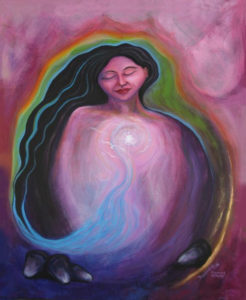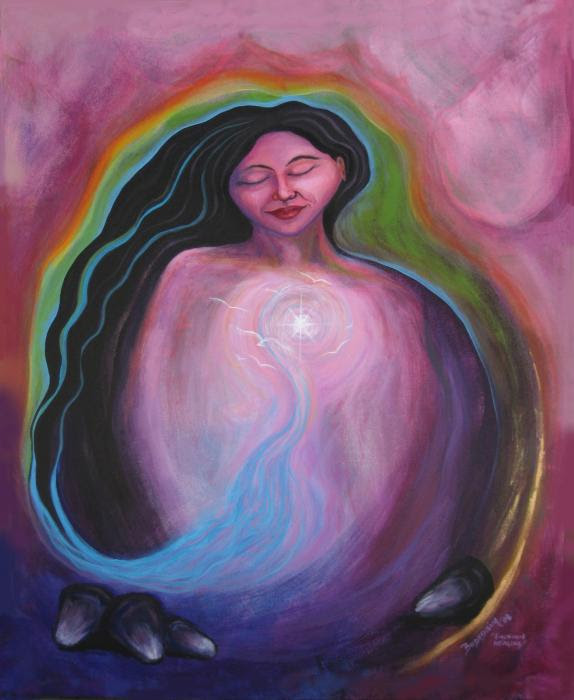 As we acknowledge our mortality with phrases such as, "From ashes to ashes and dust to dust," this Lent may be an opportunity to consider one's own final celebration of life – your own Funeral or Memorial Service. What Scriptures would you like to have read? What hymns should the congregation sing as they remember your life? Who would you choose to deliver your eulogy? There are so many questions to ponder.
According to one study, 69% of adults over age 40 report they would like to pre-arrange their own funeral but only 17% actually do so. Let us consider for a moment that planning your own funeral service is actually a very loving act. Your loved ones will not have to guess, nor will they be overburdened with details about the service.
Rev. C.J. Hawking will bring together a group of people to gently consider planning their own Funeral or Memorial Service. The group discussion will be practical, while also allowing you the space and sensitivity you need.
It is Pastor C.J.'s intention for the group to meet four times, at a time and location that will be the most convenient for those interested. This may be Friday evenings or Sundays after church, at or near the church, and perhaps include a light meal together. She would like to begin the group mid-to-late February.
Please ask any questions and/or indicate your interest in an email to Pastor C.J. by emailing her at revcjhawking@gmail.com or calling her at 773-937-1824.
Feb
18
Mon
2019
Calling All Women – United Methodist Women of Euclid Av "Embracing Wholeness"

@ UMW Monthly Gathering - Wesley Room
Feb 18 @ 6:30 pm – 9:00 pm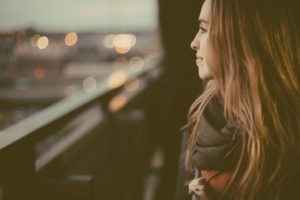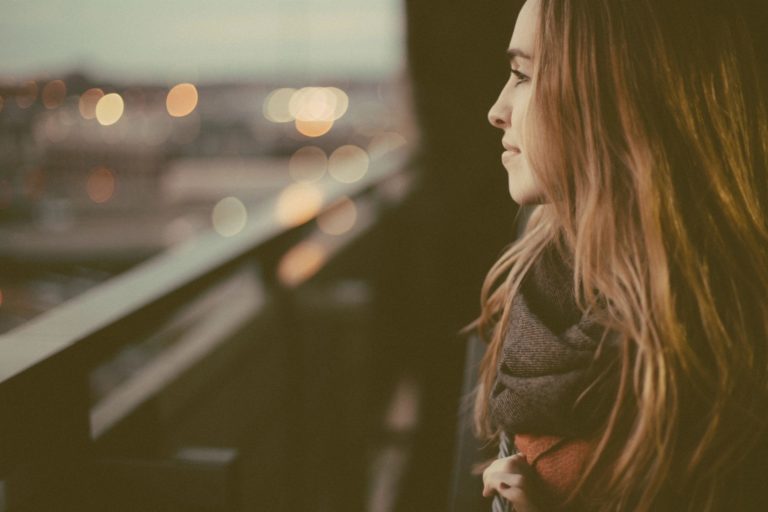 UMW of Euclid Av: Calling All Women – Fellowship, dinner together and interesting programs, that's what you can expect the third Monday of each month.
All are invited to join with United Methodist Women for "Embracing Wholeness ", with guest speaker Rev. Dr. Danita Anderson on February 18th. Rev. Anderson led this Spiritual Growth study at the 2018 Summer Mission u. Join us for a catered dinner for $8 at 6:30 PM, followed by the one-hour program at 7:30 PM. Please make a firm reservation for dinner by Sunday March 10th; call Susan Greenberg at 708-788-9232 for reservations or reply to the upcoming UMW email. If you need childcare please contact us by March 10th also. Free childcare is provided with advance notification. Don't want dinner? Then join us at 7:30 PM for the free program.